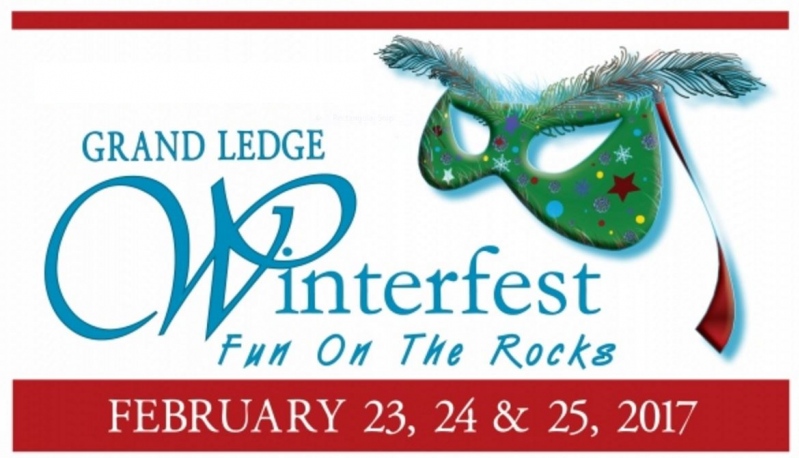 Spice up your cold winter night with various chili and craft beer samplings! The chili competition will be sure to heat up your taste buds, and the cold Michigan craft beer supplied by West Side Beer should cool you down. All proceeds will benefit the Grand Ledge Opera House, a non-profit 501(c) 3, Capital Improvements Fund. Join us February 24th at the Opera House in downtown Grand Ledge. Doors open at 7 pm, and the event runs until 10 pm. This public event is open to adults 21 years and over. Tickets are $25 each and can be purchased in advance at MacDowell's Floral & Fireplace and at the Opera House. Remaining tickets will be available at the door the evening of the event. For more information or to purchase tickets over the phone, please contact the Opera House at 517.627.1443 or email us at
grandledgeoperahouse@gmail.com
.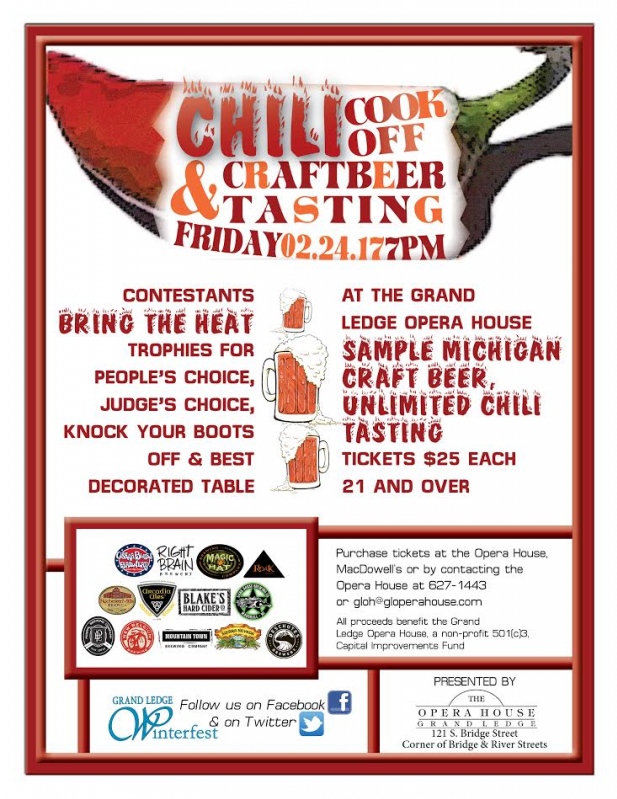 Feb 25 - CANCELLED: Cardboard Sled Race
The Cardboard Sled Race has been cancelled because of the lack of snow!
The Grand Ledge Opera House is hosting a Mardi Gras themed Wine & Chocolate Party, and you are invited! There will be samples of delectable chocolate treats along with a variety of wines that pair well with chocolate. All proceeds will benefit the Grand Ledge Opera House, a non-profit 501(c) 3, Capital Improvements Fund. Tantalize your taste buds by joining us February 25th at the Opera House in downtown Grand Ledge. Doors open at 7 pm, and the event runs until 10 pm. This public event is open to adults 21 years and over. Tickets are $25 each, and can be purchased in advance at MacDowell's Floral & Fireplace and at the Opera House. Remaining tickets will be available at the door the evening of the party. For more information or to purchase tickets over the phone, please contact the Opera House at 517.627.1443 or email us at
grandledgeoperahouse@gmail.com
.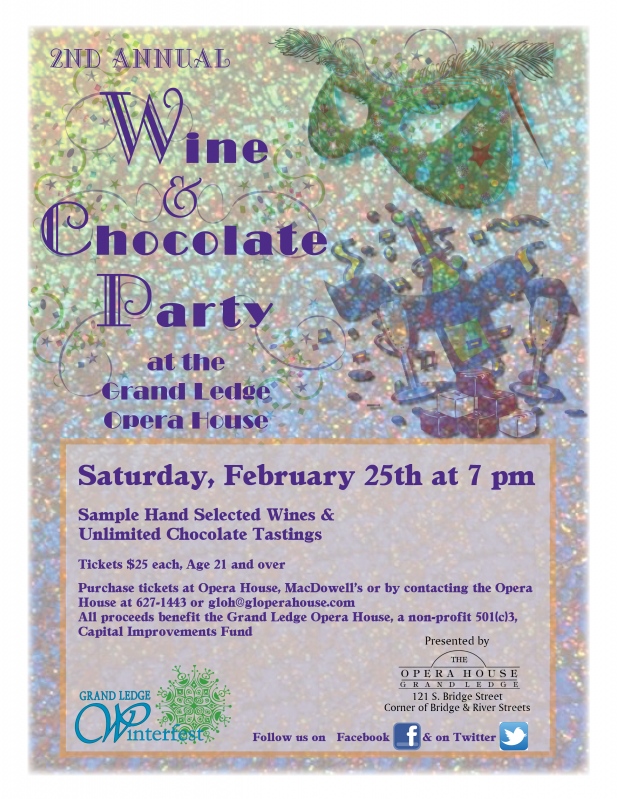 Other Events Happening Around Town During Winterfest:
---
The Chamber is organized for the purpose of advancing the economic, industrial, professional, educational, cultural, and civic welfare of the Grand Ledge area.
To encourage the growth of existing industries and business while giving all proper assistance to any new firms or individuals seeking to locate in the Grand Ledge area.

To support all those activities believed to be beneficial to the community and area; to oppose those which might be detrimental.

To promote the welfare of all area citizens, following always those policies intended to accomplish the greatest good for the greatest number.

And in general to take any action and engage in any activity in connection with and incident to said purpose not forbidden by the laws of the State of Michigan and with all powers conferred upon corporations of this type by the laws of the State of Michigan.
Proceeds from all Chamber events are allocated to promoting the Grand Ledge community and its members.