Anouncements
"The Lunch Bunch" Member Network & Education Series
Posted August 21, 2014

Sept. 4th will be the kickoff to this series and will feature networking starting at 11:30am followed by the learning session from 12-1pm. Topic for Sept. is "I DON'T GET TWITTER! WHAT'S THE POINT?" * Finding the value of Twitter * Tweet dos and don'ts * What makes a great tweet * Integrating Twitter into your marketing plan. Presenter is Kevin Skarritt of Flock Marketing. BYOBB (bring your own brown bag). The Chamber is proud to offer this free series for all members. The Lunch Bunch will be held the 1st Thursday of each month at the Chamber office (220 S. Bridge St) and features networking and an organized learning experience on a different topic each month.
ECP 4th Annual Labor Day Bridge Walk
Posted August 25, 2014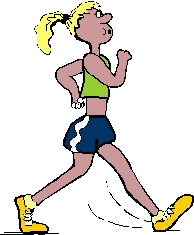 Eaton County Parks will host its 4th Annual Free Bridge Walk on Monday Sept. 1st.This fun, family friendly walk begins at Oak Park, across the downtown Grand River bridge and back to Fitzgerald Park along the River Trail or Jefferson St.The route is fully accessible, including the bus. Bring water to stay hydrated!9am - noon with free shuttle buses running from Fitzgerald Park to Oak Park.
4th Annual Run & Play for Ariana Mae
Posted August 25, 2014

Fitzgerald Park - Live Entertainment, Bounce Houses, Kids Races, Food, Games & More!Ariana's Wonderland Scavenger Hunt at 11:11am - $12 includes t-shirt & wristband for additional activities.5K Run/Walk begins at 1:11pm - $25 includes a t-shirt.All proceeds benefit Sudden Unexplained Death in Childhood (SUDU).Early registration is open until Aug 27th!