Anouncements
Cardboard Adventure Sled Race!
Posted January 26, 2015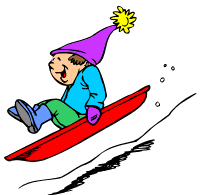 Saturday, Feb. 7 at JC Park - 525 E River St, Grand Ledge Registration: 11:00am - Scout Building Race begins at 12:30pm Age brackets: 2-12, 13-17 & 18 & up Prizes for fastest sleds and best decorated sleds! *RULES: Get Creative Sleds must be made of cardboard and tape only. Soft material items may be used to add to the aesthetics of the sled. Decorate your sled with paint, pictures, flags, etc! Costumes are allowed and are greatly encouraged. More than one racer can ride on the sled during a race. Make sure to have someone give you a running push to start. No hard items i.e. wood, metal, plastic.
It's Gonna Be A HOT One!
Posted January 11, 2015

How Good is YOUR Chili? Join the MAD DOG CHILI COOKOFF during the Fun on the Rocks Winterfest on Friday, Feb. 6th at the Opoera House. ALL proceeds go directly to Scholarships for local HS students. Click the link for all the details and to register. Brought to you by the GL FREEMASONS Lodge 179.
View Link
The High-Flying Pancake Breakfast is back!
Posted January 06, 2015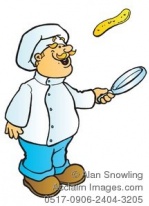 Join us on Saturday, Feb 7th from 9am-12pm at the Opera House for this entertaining & delicious breakfast event! Tickets- presale: $5 or at the door: $6. (2 yrs and under-free). Get your tickets at the Opera House, MacDowell's the Chamber office or through Rachel Paxton-Schroeder at (517) 490-6731.