Anouncements
Music in the Park Thursday 7/31 - GRAND LEDGE BUMS & EXIT 86
Posted July 31, 2014

Join us at Bridge Street Plaza from 7-9 pm and bring your lawn chair! Weather permitting. Every Thursday in the Summer, join us for an evening of great Live Entertainment. These concerts are free & feature music from various genres!
Authors In the Garden - Thursday 7/31 with RICHARD BALDWIN
Posted July 21, 2014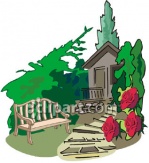 This week features "Richard Baldwin. This is the last in the Library Summer "Authors In the Garden Room Series" and is held in their historic meeting room, right on Jefferson Street, with the doors and windows open and plants inside to create an old fashioned front porch feel, but with air conditioning available and no bugs! 6 to 7 p.m. The city "Music in the Park" free program starts immediately following at 7:30 p.m. right across our parking lot in the "Bridge Street Plaza" with paid professional acts coming to perform from all over Michigan. Many patrons in years past have brought their lawn chairs to the authors reading and then carried them across the lot to the grassy plaza. Come join our authors in the garden room for refreshments, purchase books and have them signed!
41st Annual Island Art Fair - Saturday, Aug. 2 from 10am - 5pm
Posted July 31, 2014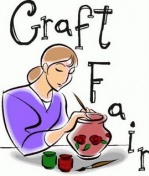 THIS STATE-WIDE FAVORITE is always the 1st Saturday in August and is the BEST and OLDEST one day Art Fair in Mid-Michigan. The Art Fair features over 100 Artists and Craftsmen, Musical Entertainment, Hot Dogs, Ice Cream and Cold Drinks.Free Admission and Free Parking. Free Parking is offered at the three shuttle bus stops (Immanuel Lutheran Church, Neff School, and First United Methodist Church). Also, the Museum located at 118 West Lincoln street will be open from 10 am to 5 pm featuring "Things of Beauty: Decorative Arts"The Island Art Fair is sponsored by Ledge Craft Lane, Ltd., a local arts and crafts center housed in an 1885 fire hall one block from the Island.For more information, contact Marilyn Smith at Ledge Craft Lane (517) 627-9843 or Julie Beiver (517) 944-1439.